Pappy is a Forest Fairy just like Poppy. He also has a tree just like use, With Rare, Limited, Legendary etc. Critters!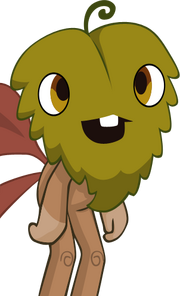 Type - Forest Fairy
Trivia
He is also a forest fairy
He is related to Poppy and Pippy
You can visit his Tree in the Neighbors Section.
Sometimes if your game glitches out while visiting neighbors, it will go to Pappy's tree. His btree is always different.
Ad blocker interference detected!
Wikia is a free-to-use site that makes money from advertising. We have a modified experience for viewers using ad blockers

Wikia is not accessible if you've made further modifications. Remove the custom ad blocker rule(s) and the page will load as expected.